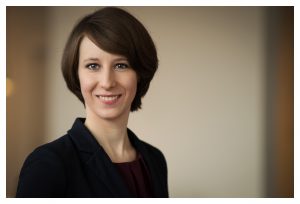 I'm a Postdoctoral Researcher at Ruhr University Bochum. I'm a member on the Emmy Noether Research Group "From perception to belief and back again". I'm also an external member on the Volkswagen Foundation project "A study in explanatory power" (University of Duisburg-Essen).
My doctoral thesis, which I defended in 2018, was concerned with the nature of knowing why. It integrates debates about knowledge and concealed questions, (scientific) explanations, why-questions, gradability, and scientific idealizations. During my doctoral studies (2014-2018), I was
a Predoctoral Researcher on the Volkswagen Foundation project "A study in explanatory power" (2014-2018)
an Ernst Mach Visiting Research Fellow at the University of Salzburg (2017-2018)
a visiting doctoral student at the University of Edinburgh (2017) and at NYU (2015-2016)
the spokeswoman for a young researchers' Interdisciplinary Network for Studies Investigating Science and Technology ("INSIST") (2014-2016)
My main research falls along the border of philosophy of science and epistemology. I believe that the philosophical questions I am interested in are best addressed from a multi-fold perspective including science, epistemology, and linguistics. My research interests lie in topics in
general philosophy of science (esp. why-questions, explanations, models & simulations)
philosophy of cognitive science (esp. statistical tools, measurement)
epistemology (esp. understanding, knowledge and concealed questions),
formal semantics (esp. multi-modal content, non-declarative sentences),
critical thinking instruction and argumentation theory.
Although philosophy is my main occupation I have a profound interest in linguistics, as well. 2011-2015, I was a Researcher on the interdisciplinary project "Speech-gesture alignment" of the CRC 673 "Alignment in Communication" (Bielefeld University). At Bielefeld University I also did my Bachelor studies and Master studies in Philosophy and Linguistics (2008-2014).
Last but not least, I'm a member of the executive committee of the "Society for Women in Philosophy (SWIP) Germany"  (since 2018) and an ambassador for SWIP Germany in the Ruhr area (since 2015).
If you're interested in my research, please don't hesitate to get in touch via (snail) mail, PhilPeople, ResearchGate or Academia.
When not doing philosophy, I like dancing (esp. Argentine Tango and Lindy Hop), baking, playing board games, and (moderate) hiking.